Webmaster Services – Why it's important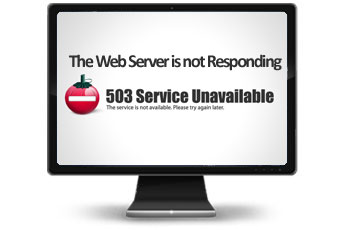 A website has needs similar to your family car. It needs maintenance, checkups, etc to continue running it's best. Content Management Systems such as WordPress, Joomla, OsCommerce, and the associated plugins you may be using are constantly being updated to combat spammers and hackers. Believe it or not your website is under a constant barrage of hacking attempts day in and day out. As your website becomes more and more popular so do the number of attacks. Keeping your website updated is crucial to keeping the bad element out.
Why you should choose CTCDesign
With the webmaster package your website is treated as if it were our own. We don't just take the necessary steps to maintain your website we also take an active interest in making improvements. When you go with CTCDesign your not just getting a webmaster your getting a business partner. So, what types of things do we do to ensure the safety of your data?
Daily
This is a short list of what we do every day.
Check apache logs
Check statistical logs
Downtime monitoring
Weekly
Backups and updates are a crucial element.
Update plugins / CMS
Database backups
Speed monitoring
Monthly
Once a month we check basic functionality.
Check for bad links
5 pay-as-you-go hours
Full backup of website including files
Webmaster Service Summary
I know some of you reading this won't know what some of the things listed above are. In a nutshell we take a defensive approach by watching the logs from your web server to look for problems existing on the website and fixing them. On the flip side, we also take a proactive role in taking the data that we see such as load times to find way's to improve your website. Things like low quality content and slow loading pages can hurt you in the search engine results. We find way's to fix those problems…
Pricing
Our webmaster services are available for $599 (+$5 a page) per month, if you are already doing all these tasks on your own then you can see the extreme value of this package. If the price seems high then you are probably not maintaining your website properly. Special pricing is available for websites with a high page count, contact us for more details.