Make an Online Payment With PayPal
Instructions for using this form:
Enter the Invoice Number(s)in the box below.
Enter the amount of your payment in the box below.
Click the Submit to PayPal button.
Here is what you'll see on the PayPal payment page: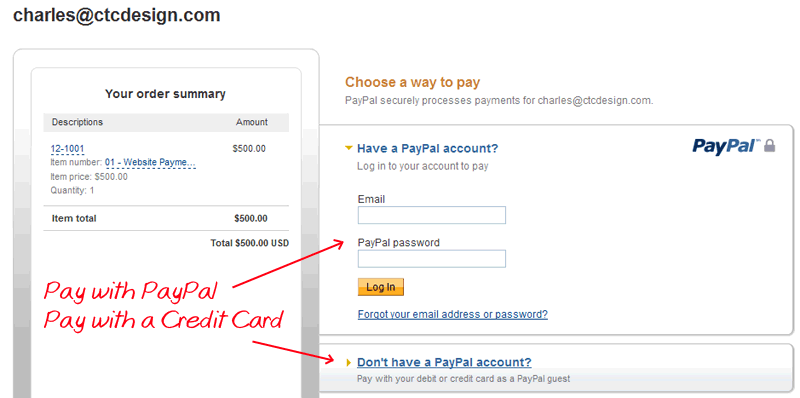 Your payment will be processed automatically, you should receive an email confirmation for your payment from PayPal within 24 hours. Your purchase of our services(s) via PayPal implies that you have read and accepted the Web Design Terms and Conditions and / or Hosting Terms and Conditions, whichever applies.

Thank You!